Why work with a web design agency?
Designing a profitable website is not simple. A truly growth-oriented website must adapt to the changing needs of your business, in addition to being optimized for search engine rankings and mobile devices.
Your website is the core of your online presence.
To develop optimized, high-performance websites, Ephrem relies on a team of web developers who are highly skilled in web techniques to create an enriching user experience. Our approach to web design is at the intersection of design, technology, content and digital marketing.
We design websites that meet our clients' business objectives and support them in their digital transformation. Our agency develops websites that impact sales, lead generation and awareness of your business.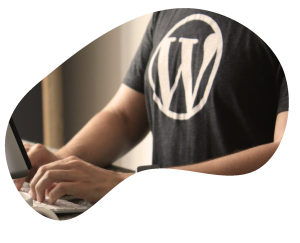 WordPress Website Development
WordPress can be customized to create websites for any business, from a showcase site to a more comprehensive multi-page site. This platform is easy and intuitive to use and allows you to easily edit content. WordPress is scalable to your business needs by allowing you to add advanced features to your site through a wide range of plugins.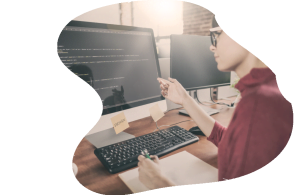 Custom web development
Your business requirements are unique, and there is no single solution that fits your needs! Ephrem develops custom websites and web applications that meet your specific requirements. All of the most powerful and scalable technologies are used to ensure that every aspect of your web presence is addressed and optimized for your specific business goals.
Request a quote for your website development!
A web agency for performing website design
As an agency specialized in web development, our progressive approach will accompany you throughout the process of creating your website. A thorough analysis of your needs will be the starting point for choosing the right content management system (CMS) to create your website.
Our web specialists make sure they understand your brand, your customers and your business goals, in order to develop the site's structure, visitor flows, ergonomics and user experience.
Our team of web developers uses all the technologies to design a reliable, easy-to-use and customer-focused website.
The result is a personalized, clean, secure, well-organized and SEO-friendly website, adapted to mobile devices and designed to evolve with your needs and goals.
We stay on the cutting edge of innovation
Latest technologies allow us to remain a highly efficient team