8 essential teleworking tools
As a result of the measures enacted to slow the COVID-19 pandemic, companies must react and reorganize their workflow quickly. Teleworking is strongly encouraged by these measures. However, not all companies and organisations can make the shift to telework in such a short period of time. As a web agency, we use a range of teleworking tools, mostly free of charge, to collaborate with our partners and clients. Here is a list of the main free collaboration tools used by Ephrem on a daily basis.
Mail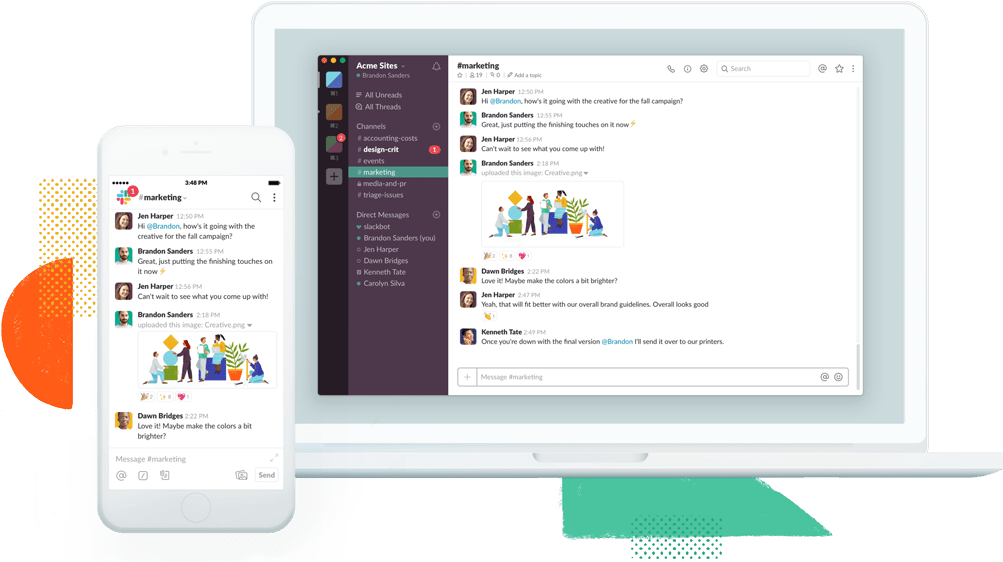 Slack dramatically improves the way you interact with your team and customers. With Slack, conversations take place primarily in channels, which are open and organized spaces that bring together messages, files, tools and collaborators. But you can also communicate in private channels and through direct personal messages. Slack also improves your productivity by enabling integration with over 2,000 applications including Google Drive and Office 365.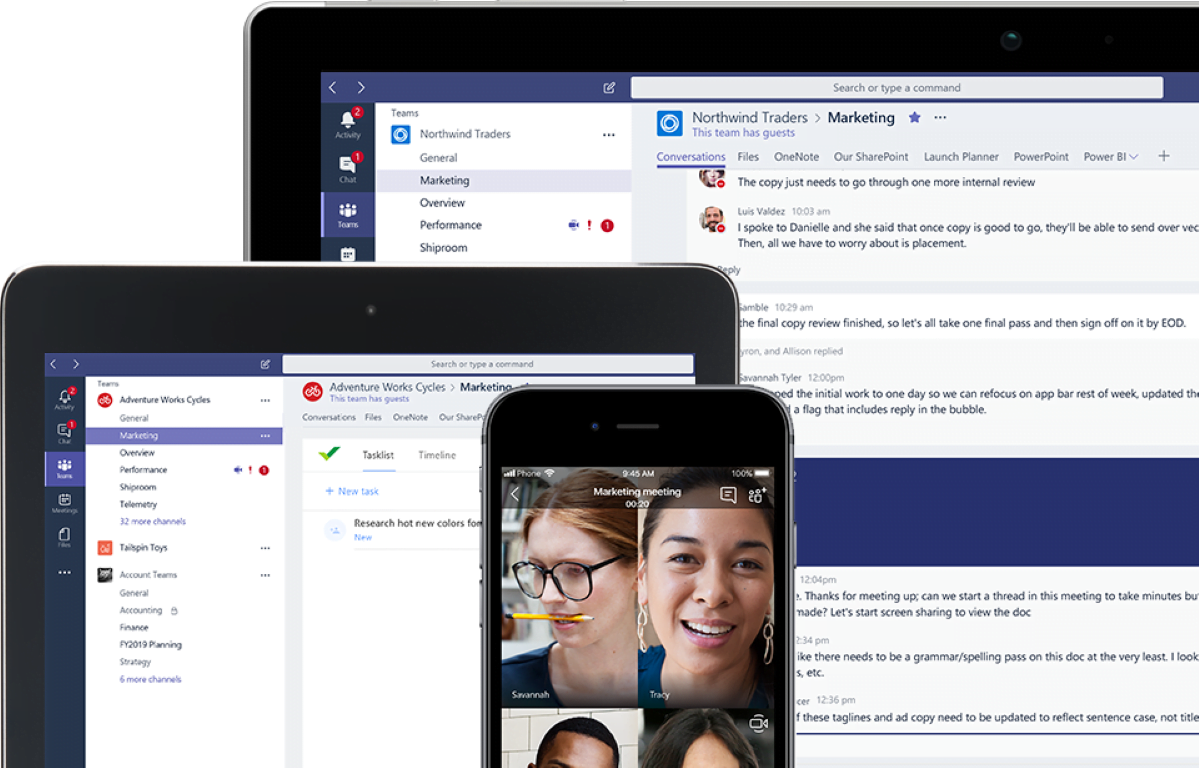 Teams is a Microsoft tool that provides group and private messaging. Just like Slack, users can create different channels to organize their communications into categories.
Collaborative document and file editing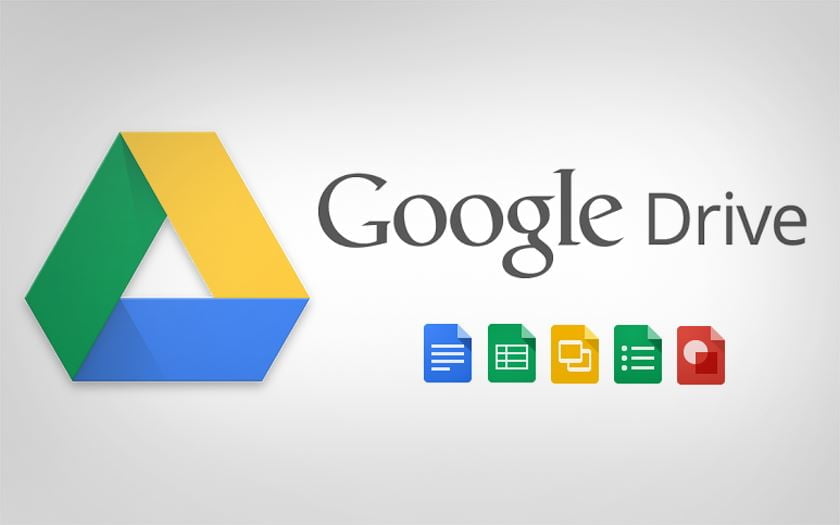 Google Drive is certainly the ultimate collaboration and file sharing tool. With Google Drive, you can easily create and edit files, spreadsheets, and presentations and collaborate and share files with your team in real time. With a Google Account, you get 15 GB of storage for free. This storage space is used by Google Drive, Gmail and Google Photos. You can store files, save attachments, and back up photos and videos.
For Microsoft users, the equivalent is Microsoft Office Online and Onedrive.
Project Management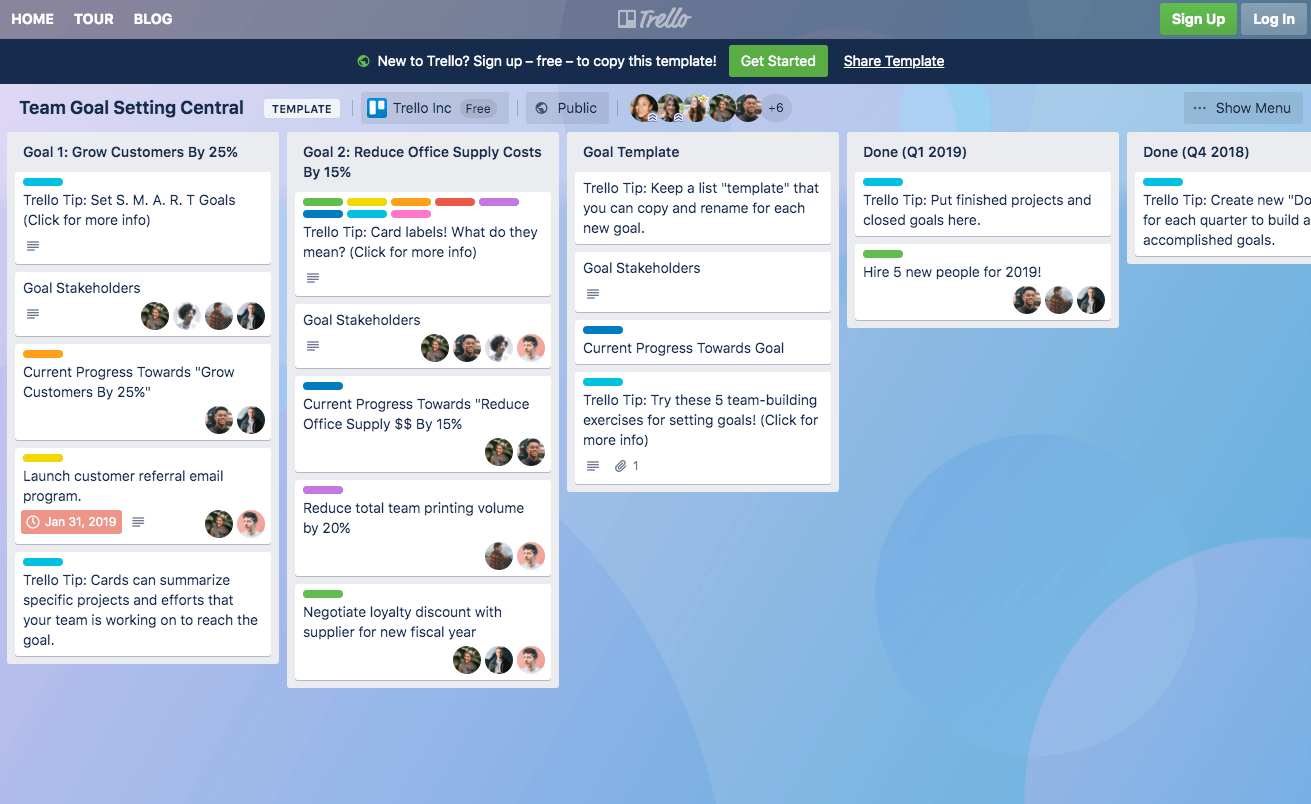 Running on the Agile method, Trello is a free project management tool that you can't do without. Thanks to its table and list system, based on the kanban principle, it allows you to efficiently organize tasks, share information and progress on a project in real time with all your teams.
Videoconferencing and collaborative tools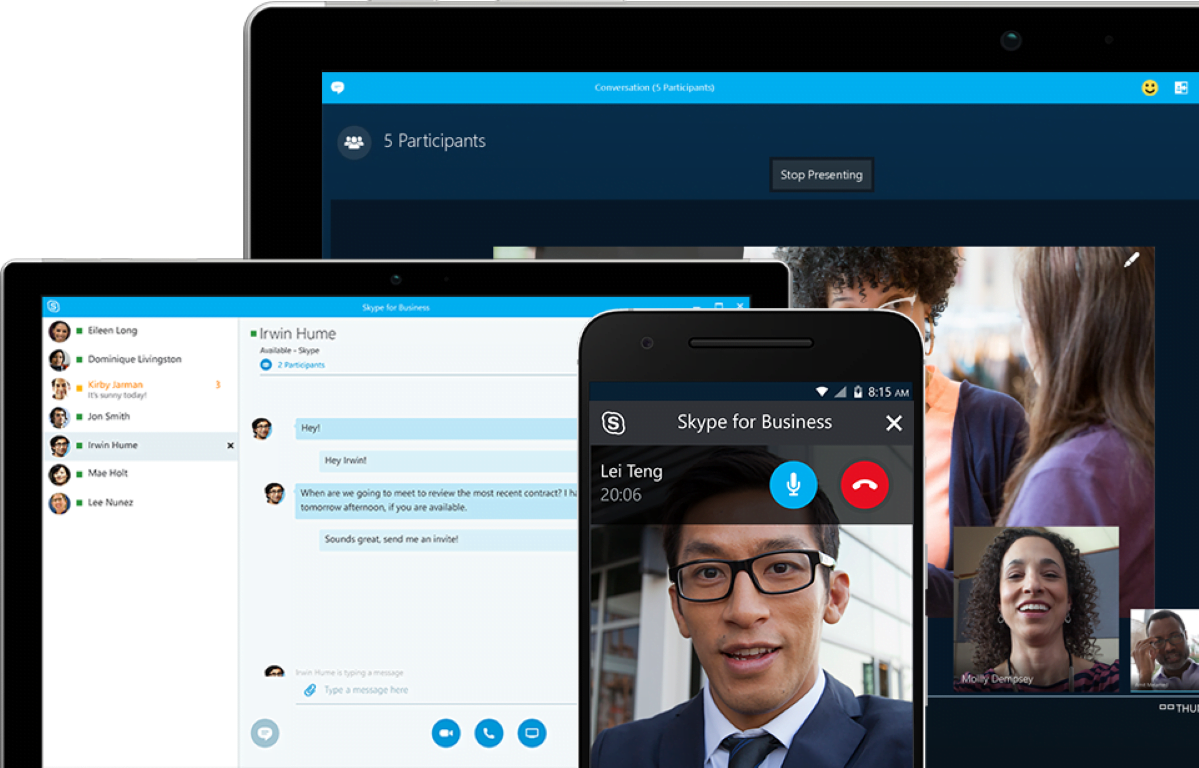 For those who are new to Skype, it's software that allows users to make phone calls or HD videos over the internet, as well as screen sharing, on all platforms. User-to-user calls are free, while calls to fixed and mobile phone lines are charged at a special rate. There are additional features such as instant messaging, private conversations, call recording and live captioning.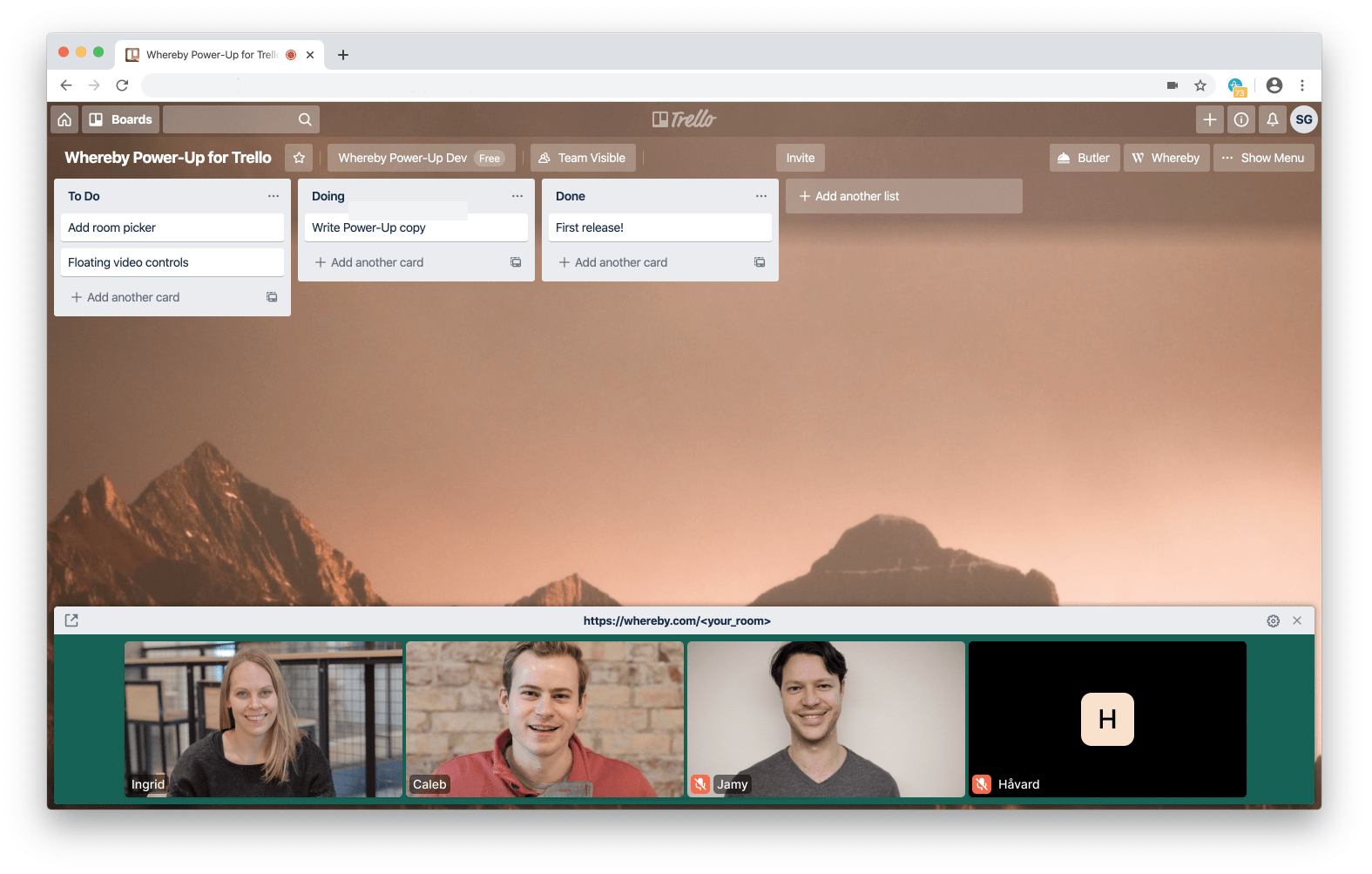 Whereby (formerly known as "Appear.in") is a simple and effective solution for organizing webinars and videoconferences. Participants access the meeting via a web link and without having to install any software. WhereBy offers video conferencing, screen sharing and recording capabilities. WhereBy is available on mobile platforms and can accommodate up to 50 participants.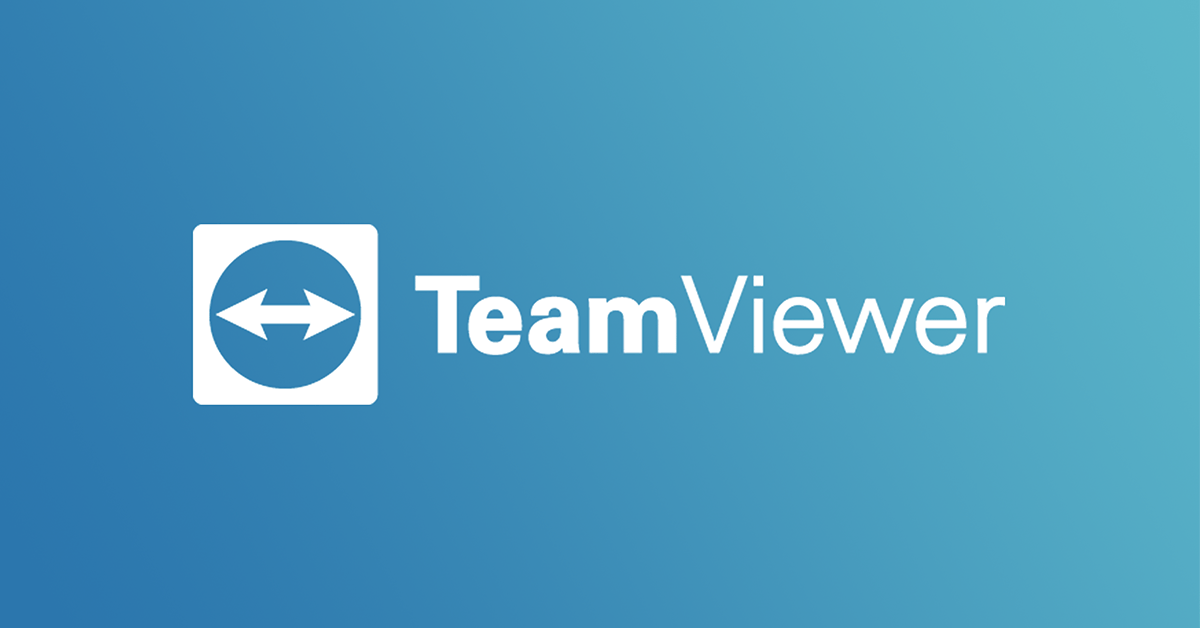 TeamViewer allows you to make audio and video calls directly over your Wi-Fi connection with superior quality. In addition to the messaging and screen sharing features, TeamViewer's special feature is certainly the ability to connect to other computers remotely. This is an excellent alternative to the complexity and cost of a VPN.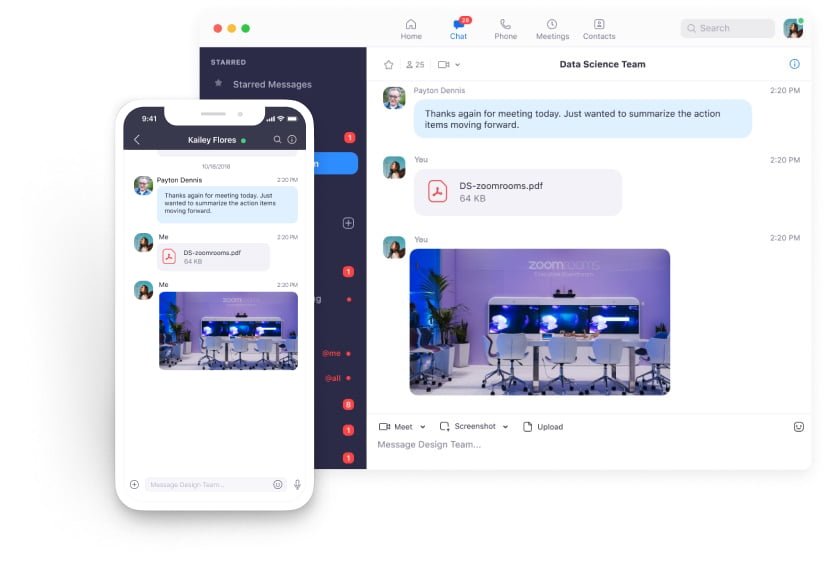 Zoom is a collaborative tool that gains to be known. One of the strong points of this solution, in addition to the simplicity of implementation is the quality of the audio and video stream. Zoom offers a free version that is limited to 40 minutes of online meeting time and unlimited for one-on-one conversations. Like the other tools, Zoom offers the possibility of video and audio conferences in HD, screen sharing, but also automatic recording and transcription of conversations. Zoom supports a maximum of 1000 video participants and 49 on-screen videos.
With these tools, you will certainly be able to deal with the crisis that is affecting us. And who knows, they may become a permanent part of your work methods and productivity.